---
GRADUATE TRAINING PROGRAMS
The Midwest Center for Occupational Health and Safety (MCOHS) offers rigorous academic training and research in occupational safety and health.  Our faculty, staff, and vast network of partners in public health, business and industry, healthcare, and community engagement are here to help you gain skills and experience for a challenging and rewarding career in public health. The MCOHS offers MS, MPH and PhD degree programs.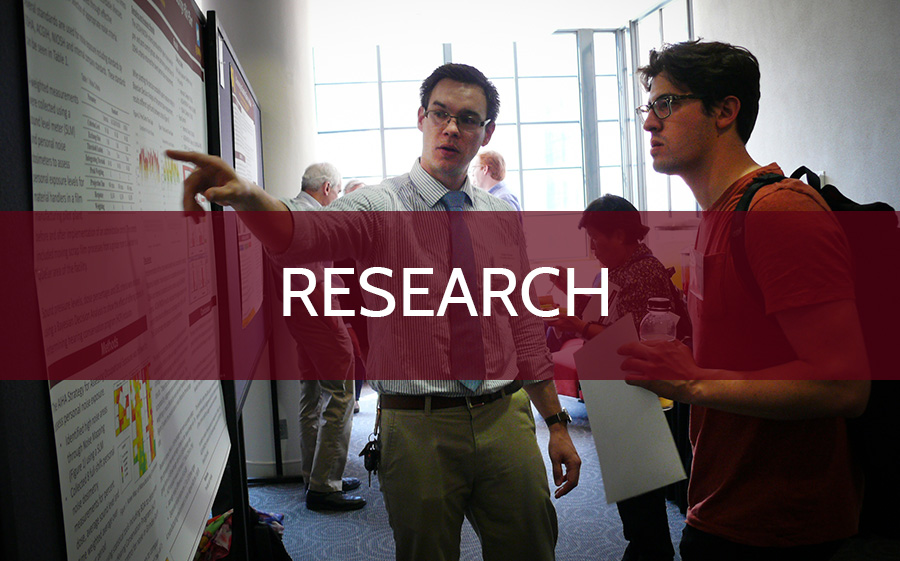 Since 1977, the Midwest Center for Occupational Health and Safety (MCOHS) Education and Research Center has served the Midwest region by offering graduate training programs, continuing education, research-to-practice, and outreach in the field of occupational health and safety.
MCOHS is housed within the Division of Environmental Health Sciences at the University of Minnesota School of Public Health (SPH), one of the premier schools of public health in the world, consistently ranked among the top 10 schools of public health in the nation (U.S. News & World Report).
As an integral center within the school, MCOHS provides graduate training programs, continuing education and outreach activities, including research-to-practice, and serves as a regional resource for industry, labor, federal, state, and local government agencies, agriculture, and other interested parties.
We strive to meet your needs as a student with diverse program options, excellent classroom instruction, individual faculty attention, high quality research-to-practice and outreach programs, and a clear path toward graduation.
Our long-standing and committed partnerships with major industries, healthcare institutions, and one of the best state health departments in the country provide our students with invaluable on-the-ground experience, collaboration with experts in the field, and potential career opportunities. Our graduates are uniquely prepared for diverse, rewarding, and competitive careers in public health.
PLUS… our training programs offer TUITION ASSISTANCE, funded by NIOSH.
The outbreak of COVID-19 is rapidly changing, creating a significant challenge for public health departments, schools, community organizations, agriculture, employers, workers and the overall public. MCOHS, in collaboration with our partners and other education and research centers, has compiled a list of resources to assist in addressing the COVID-19 outbreak.
---