---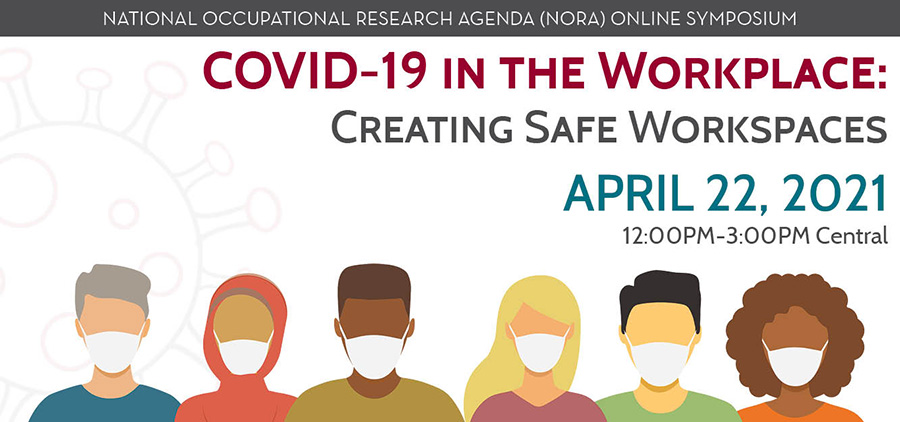 ONLINE PRESENTATION
Due to the COVID-19 pandemic, the 2021 NORA Symposium will be held online via ZOOM.
With concern about virus variants, yet the hope of vaccination, what messages should we be providing to employers and their workers?
What steps are needed to prepare for workers to return to work in-person?
Join Dr. Michael Osterholm, Director of the Center for Infectious Disease Research and Policy (CIDRAP), to understand the latest developments of the pandemic and explore options for protecting the workforce. Following his talk, a panel of experts representing workers from agriculture, health care and retail trade industries will discuss measures to keep employees safe in light of health inequities.
LEARNING OBJECTIVES:
Define the potential risks for contracting COVID-19 among employees returning to in-person work.
Identify ways to decrease transmission of COVID-19 across a range of work environments.
Describe challenges relative to COVID-19 among low-resource worker populations.
AGENDA
12:00-1:00
Virtual poster session on occupational health and safety research by MCOHS- and UMASH-sponsored students and partners.
1:00-2:00
Keynote Presentation: Dr. Michael Osterholm
2:00-3:00
Panelist Presentation and Q&A
This event is co-sponsored by the Midwest Center for Occupational Safety and Health Education and Research Center (MCOHS) and the Upper Midwest Agricultural Safety and Health Center (UMASH)
---